Pack properly the luggage
Option 1: Probably the easiest way is to wrap the bag with a nylon film, just like the bags are sealed at the airport.
Position the object vertically.
Attach the film to the bag so that it cannot break away.
Wrap the suitcase generously with nylon, so that it can be protected from bumps.
Fix the film with an adhesive tape.
Finally, insert the document transport and customs documents in a clear plastic folder and fix it firmly in view on to the baggage.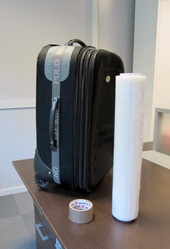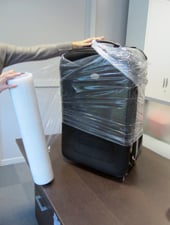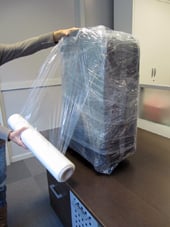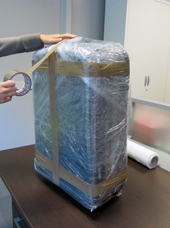 Option 2: Provide a container of the same size of the suitcase, or even slightly larger. Our advice is that of procuring a cardboard box. In a lot of shops and supermarkets, cartons end up every day, however, in the trash. Ask there for them. Also, make sure the cardboard can be well closed.
Put the bag in the center of the cardboard box
Fill in the blanks with the newsprint so that the baggage cannot slip the internal of the box and that this is therefore protected from any shocks.
Seal the cardboard box carefully with tape, so that it can no longer be opened
Make sure there are no other labels, in particular, or alternative addresses written on the box, which could confuse the courier
Put finally the transport documents and customs documents in a plastic sheet and stick it in view on the cardboard box.
The transport document and the documents for customs (to be completed), will be released automatically on your e-mail address after finishing shipping order on the site www.europacco.com.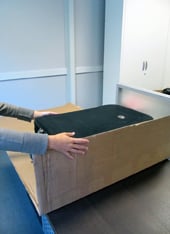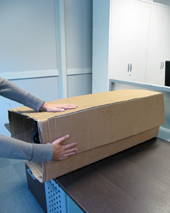 Overweight and higher dimensions
If a bag weighs more than 50 kg or exceeds the extent permitted, you should opt for an expedition on a pallet. Lean the package adequately on the pallet and fix it up well. For this, use nylon straps or ropes for tying.
Send Your excess baggage or bulky items by the courier
With our shipment meant for luggage, your luggage will be shipped quickly, safely and conveniently to your destination. Use our service to ship your excess baggage or your souvenirs from your vacations. In addition, it's convenient send all your purchases and your bags home after a long vacation abroad. Our service is ideal for large objects as well as surfboards or skis.